What Are the Steps For Adding Us As A Release Manager To Your Google Developer Account?
Now that you have a Google Developer Account, you'll have to add us to your account so that we may access it and publish your Android app on your behalf.
Step 1. Log into your Google Play Developer Console then click on "Invite co-workers to the Developer Console".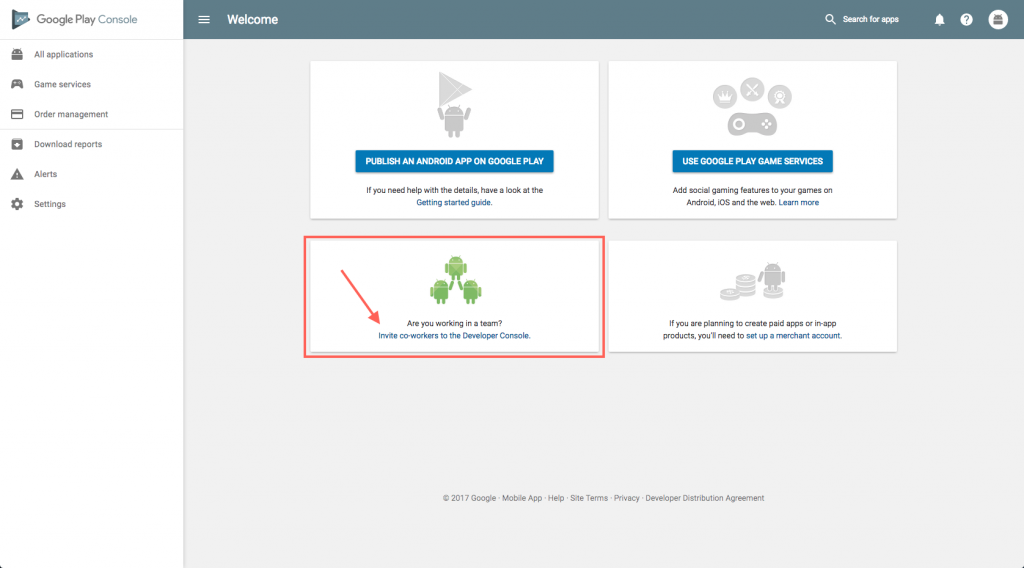 Note: If you already have apps in your account, then instead of clicking the "Invite co-workers to the Developer Console" go to the menu on the left-hand side of the developer console and click on Settings -> Users & Permissions.
Step 2. Click on "Invite New User".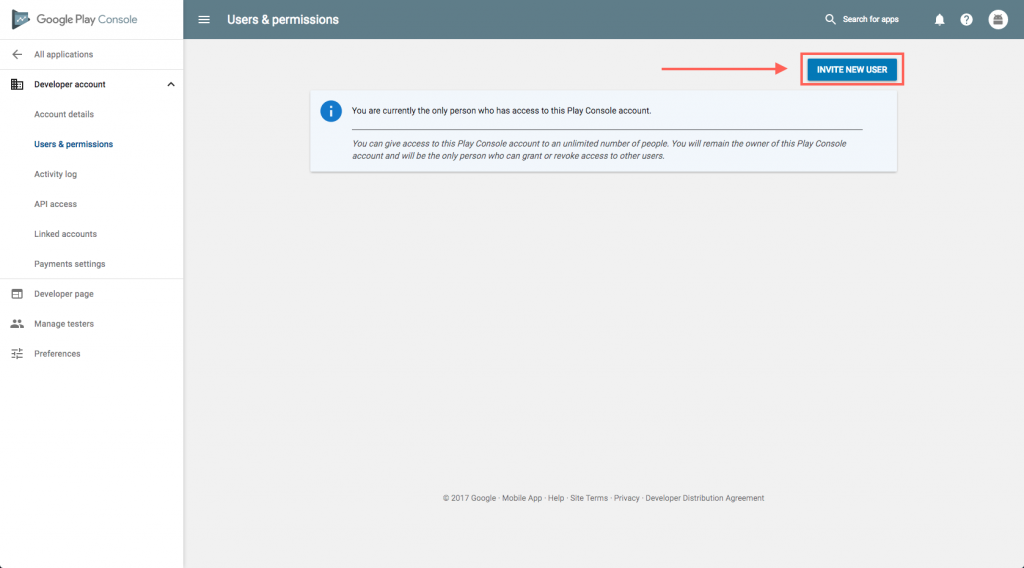 Step 3. Fill out the following information
Under "Invite New User", input our Publishing team's email: googleplay@mobappcreator.com
Set the Access expiry date to "Never." This will ensure that if you need to update your Android app at any time, our team will be able to access your account to do so.
Select the "Administrator" role. This will automatically give our team the required permissions to publish your app to the Play Store.
Click "Send Invitation."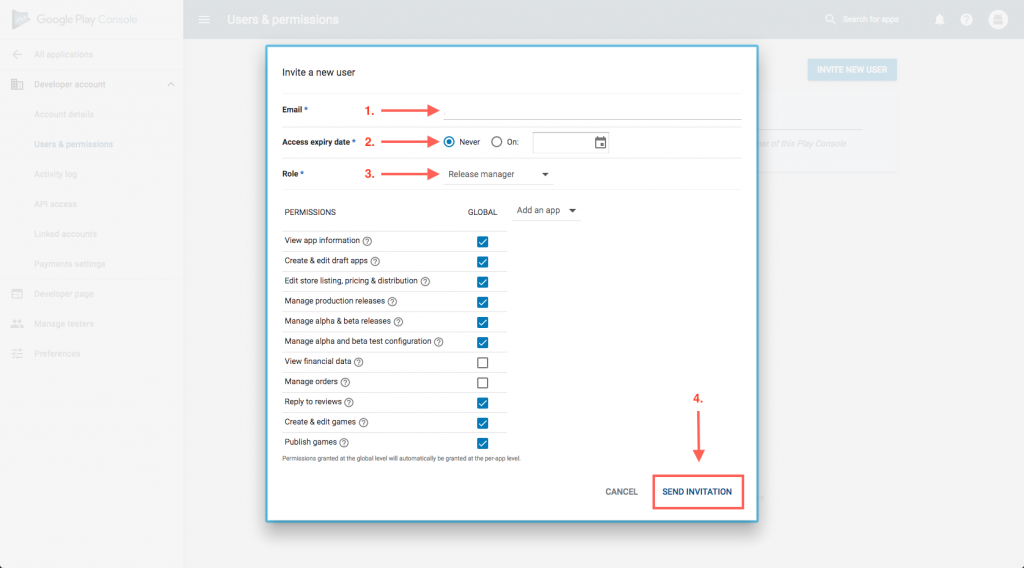 Step 4. Once you are ready for us to submit your Android app to Google Play, make sure to provide your Google Developer Name when filling out the "Android Specific" section on your Publishing Info page.
We need this information in order to confirm whether or not we received the invitation to your Google Developer account. When you're ready to publish your app, our team will now be able to access your account to publish it for you.